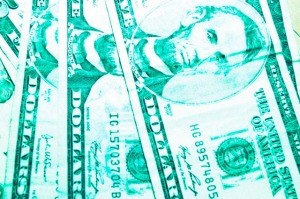 I still use cash, in part because I think it makes me more mindful about spending money. Counting out the bills gives me time to think: do I really want to buy this?
And yet, despite being a careful shopper and a cheapskate, I make mistakes. Thinking about these helps me to be better in the future.
We all have purchases we regret. My regrets tend to be aspirational, like my occasional purchase of exercise program memberships. I assume that I will work out, and that I'll have time next week, so I may as well sign up for a long series of exercise classes! I do this much less than I used to. At least with a family YMCA membership, someone here is going; if just I sign up for a pass at a yoga or barre studio, the odds of the occasional visit aren't so great. I went to a barre class last week with a friend, and had a good time, so maybe I'll do the occasional one-off class there. Maybe.
The second group of regret purchase is of clothes – clothes that I love that do not quite fit me, but that I am sure I will be able to get into soon, or of clothes that I love but have no place to wear, but I am sure that I will be invited to the appropriate party soon. And then, the two-small party dresses hang in the closet, getting in the way.
I'm getting better about it, really I am. Every regret purchase avoided is more money for something I really want now or to save for something I'd rather have later.
What purchases do you regret?