By Ann Logue on June 14, 2016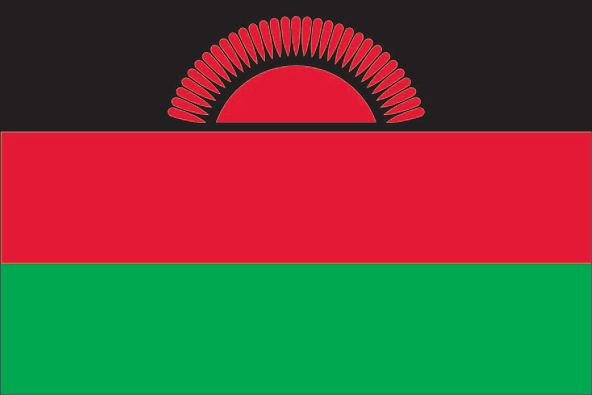 Malawi is a small, young, and poor country. The nation has about 18 million people, almost 70 percent of whom are under age 24. No surprise, there aren't a lot of cultural exports. I came across a UK indie band called Lake Malawi, but it's not the same thing. For this stop in my ongoing exploration of Africa, I watched a documentary series produced by the Roger Federer Foundation called Growing Up In Malawi.
The series documents the work done by the Foundation to develop child care centers. The goal is to help children learn more at younger ages, train parents and child care workers in current best practices for early childhood education, and create community centers that can lead to stronger societies.
Malawi has per-capita GDP of $1,100, a 10.4% rate of HIV/AIDS infection, and very little to its economy beyond agriculture.
Given the state of Malawi's population, the outlook for strong growth is dim. If the younger people can mature, stay healthy, and develop new ideas, there could be growth. But otherwise? Probably not.
Posted in Africa, Emerging Markets | Tagged Africa, emerging markets, Malawi
By Ann Logue on May 25, 2016
Alison Jolly was an anthropologist who specialized in lemurs. This put her in a unique position to study the very different groups of people in Madagascar, forming the centerpiece of Lords and Lemurs: Mad Scientists, Kings With Spears, and the Survival of Diversity in Madagascar
.
She made repeated trips over a period of almost 40 years for her own studies, to lead students. to lead tourists, and to accompany her husband on his work as an international development economist. She worked closely with people at all levels of society. And so, this book is a fascinating look at what makes a post-colonial developing nation tick.
The centerpiece of the book is the de Heaulme family, who were French colonists in Madagascar. The maintain ties to France, to other French colonial families around the world, and to Madagascar. The family maintains a reserve in Berenty, near Ft. Dauphin, that is popular with high-end eco-tourists. The de Heaulmes began preserving a lemur habitat in 1936, and it is a popular destination with scientists. Jolly helped them expand into limited tourism as a way to preserve the habitat and create good jobs for the local community.
The de Heaulmes operate more or less as benevolent feudal lords, or at least they were at the time that Jolly wrote the book. They were committed to the country that they called home, working hard to maintain economic stability and a safety net in their community. They felt a sense of connection to the place, unlike many newer investors who built prefabricated manufacturing facilities that could be moved to the next-cheaper market. The de Heaulmes represent the best of the colonial system, making a multi-generational commitment to the country. They are still part of the colonial system, though. They considered themselves to be Malagasy, but their lives were structured apart from their fellow, non-French citizens.
The de Heaulmes are not the only lords referenced in the title; they and the scientists also had to work with leadership of the Malagasy community and their own royal system. Part of the reason that Berenty worked is that the colonists respected the local social structure.
Jolly published this book in 2004. More than 40 percent of the country's population is under age 14 – mere babies, or not even born, then. In a way, this is ancient history in a world that changes so quickly.  It's a poor country, dependent upon agriculture and apparel manufacture. It's not a place for investors right now, and few investors would show the commitment of the de Heaulmes.
Posted in Africa | Tagged Africa, Berenty, eco-tourism, emerging markets, Madagascar
By Ann Logue on April 21, 2016
A Treacherous Paradise
 is an unlikely book. Henning Mankell was a Swedish writer best known for the Wallander
series of detective stories. He split is time between Sweden and Mozambique; another Swede who traveled there told Mankell that at some point in the late nineteenth or early 20th century, a Swedish woman not only owned one of the largest brothels in what is now Maputo, she was also the largest taxpayer in town. She shows up in the tax rolls, but no other information has survived.
And thus, the idea for A Treacherous Paradise
 came to be. It is a fictional story that does not involve any hard-bitten, opera-loving detectives dealing with human trafficking rings based in the Baltics.  Instead, Hanna Renstrom was born in a remote town in northern Sweden, finds work in the coastal town of Sundsvall (and learns Portuguese in an incredulous plot line), and boards a ship to Australia. She is married and widowed before the ship stops in Mozambique, where she gets off and decides to stay.
Our heroine ends up at a brothel, first as a guest (she thinks she is checking into a hotel), then as the wife of the owner. When her husband dies, she becomes the owner. The story combines the twin patriarchal institutions of colonialism and the sex trade to help us see what life was like in 1900 in Mozambique.
Continue reading "Mozambique: A Treacherous Paradise"
Posted in Africa | Tagged A Treacherous Paradise, Mozambique
By Ann Logue on March 22, 2016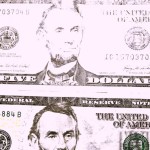 While doing some miscellaneous web surfing, I came across the following interesting quizzes about money. You might find them interesting:
Posted in Financial Advice | Tagged life expectancy, poverty, quiz, quizzes, risk, social class