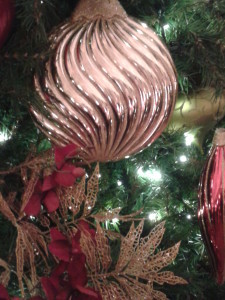 One of the fascinating aspects of human societies is how people are driven to create holidays that involve mandatory transfers of wealth. We're heading into the insanity of the many year-end holidays celebrated by different groups in the United States. One of the financial questions raised by this is, how big a problem is overspending and the holidays?
Obviously, it's enough of a problem that scads of personal finance blogs offer advice on how to manage your spending better during this season. T. Rowe Price released the results of their annual Parents, Kids, and Money Survey. When it comes to the issue of holiday spending, they found some alarming results: 62% of parents say that they spent more money on presents for kids than they should have; 7% of those surveyed have tapped retirement savings for holiday money. Ouch!
I get it. Many, many years ago, I was afraid to ask for the Barbie Townhouse because it was so ridiculously expensive, but I got it anyway and it made my very happy. I've also been on the other side, seeing something that is absolutely perfect for my kid and buying it, even though it puts me a little over budget.
Continue reading "Overspending and the holidays"