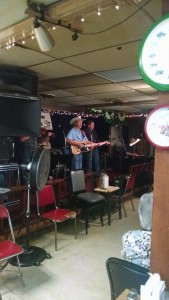 I was recently in Nashville on a press trip sponsored by the Tennessee Department of Tourism Development. The tour was for writers interested in the state's music industry, which is, of course, huge.
Once again, I was reminded that the money often goes to everyone but the artists. There are so many people in the music industry: record company executives; studio owners; producers; distributors; musical instrument stores; dance hall owners; really – you name it. There are a lot of giant houses along Old Hickory Lake, and only a few of them belong to country stars.
Most of the people surrounding the artist are doing valuable work to get the songs out to the world. A few of them are parasites, looking to control publishing or take a ridiculous percentage or what have you.
The music industry is changing. We all know that. In many ways, the changes are good for the musicians because there is less need for the supporting industry. But the changes are bad in that they reduce the amount of revenue available for a given song.
If you love music, support musicians. Support them by buying CDs, putting money in the tip jar, buying concert tickets, and telling your friends. Streaming music doesn't support musicians; neither does buying fancy audio equipment.
It takes money spent in such a way that most of the benefit goes to those who do work that you care about. Sure, the managers and record companies get some of the money, but anymore, they only get the money if they do good work.