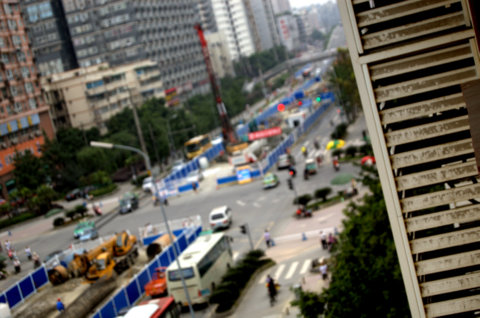 The hotel where I'm staying is on the Second Ring Road, which is being more or less rebuilt to accommodate all of the traffic. Hence, there is continuous construction in both directions – crazy, huh?
This is life in China's cities in 2012.
By the way, I also took pictures on the street, and a friendly Chinese policeman came over and insisted that I show him the pictures I took. Yes, because spies all carry giant cameras with "NIKON" emblazoned on the strap – haven't you seen all the goofy devices James Bond has? Anyway, he let me keep them.