By Jodi Torpey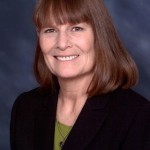 The old adage, "Time is Money" is especially true when you stop to consider the high cost of a badly written email message.
An unclear email takes time for the reader to read (possibly re-read) and decipher. It also requires time to write a response asking for clarification. Then there's the time waiting for an equally unclear reply.
That's a lot of valuable time wasted on just one email message. Multiply that confusing email times the number of poorly written letters, disorganized reports, and disjointed documents that are written every day. Suddenly the price of shoddy writing comes into focus.
Companies can save time—and money—by improving the quality of the everyday business writing in their workplace.
The high cost of inferior writing can even be quantified. For example, when an office in a federal government agency revised the wording of just one letter, calls to the office asking for clarification declined from 1100 a year to 200.
Just think of the savings realized by revising that one letter. Readers didn't have to waste their time trying to call the office. Staff members didn't have to waste time answering the phones. That valuable time was spent getting more important work done. Rewriting that letter was an excellent return on investment.
I can't be certain what the writer changed in that letter to prevent 900 calls each year, but I can make a few assumptions. These seven ideas are based on the most common problems I see in business writing today:
The writer didn't think about the letter's purpose.
The writer didn't consider the readers or how they would read the letter.
The main point was buried somewhere in the middle or at the end.
Any required action was unspecified or unclear.
The tone was inappropriate.
The paragraphs were long and dense, the sentences too wordy.
It wasn't formatted for easy reading.
Good business writing isn't difficult or expensive or time consuming. Good writing simply requires the writer to think before writing, to focus on the readers' needs, and to write as if another human being will be reading it.
Jodi Torpey is a Denver-based author, trainer, and business writing coach. She's on a mission to change the way writers think about their business writing—one reader at a time. She offers practical business writing tips on "The Daily Blatt" blog at www.WriteBetterFaster.com. I want to thank her for this great post!